Backing up your device is essential to staying cyber secure.
The problem? It's easy enough to say, but a little harder to actually do.
That's why we created this blog post – to give you a complete picture, so that once you've become convinced that backing up your devices is a good idea, you will actually go ahead and do so.
Read on for an introduction on how to jump into backing up your device.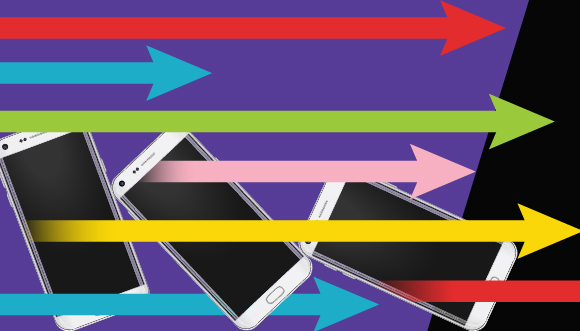 Why you should back up your device
Backing up devices has a range of benefits. It ensures you'll still have access to important files - like financial documents or photos - if you lose your device, if you accidentally erase files or you experience an accident (such as a flood) at home.
But in terms of cyber security, the benefit is that it lessens the blow of a cyber attack.
For example: If you become a victim of ransomware – where a cyber criminal locks you out of your device or encrypts your files and only gives you access if you pay them money – you will have a way of recovering your files without having to pay.
Or, if you accidentally download a virus that wipes your device clean, you'll be able to restore it relatively easily.
What do we mean when we say "back up" your device
Backing up your device means creating copies of your most important information and storing these copies in a secondary location. That could mean a digital location, such as the cloud. Or it could be on a physical storage device, like a USB key or an external hard drive.
How to back up your device: A step-by-step guide
Step one: Choose where you're backing up to
Before you can start backing up, you need to pick a storage option.
As mentioned above, there are a few options, and generally, they fall into one of two categories:
Non-physical storage, such as the cloud or a server
Physical storage, such as a USB key, external hard drive or another computer
Step two: Decide what you need to back up
There are two decisions to be made at this step: Which devices you want to back up and which specific files you want to back up on each device.
Although you may want to back up everything, you probably don't have enough time or storage to be constantly backing up your devices.
Backing up can happen on almost any of our devices, from computers to mobile devices.
Which leads you to the next step.
Step three: Set up a system for backing up
You have two options:
In some cases, you can back up files automatically and take a "snapshot" of your device, its settings and its files at regular intervals. You set the frequency and your device will start the back up process without you having to think about it!
In other cases, though, you'll need to back up manually and set a reminder for yourself so your back up doesn't become too outdated.
For most people, it will be sufficient to back up the more important devices and files more frequently, and the other devices and files on a less regular basis.
Step four: Back up!
Time to get to work backing up your files! For especially sensitive files, lock them down with a passphrase or strong password to ensure only you will be able to access them. If you're using a physical storage device, keep it in a secure location.
Conclusion
That's not the end of your back up journey – there is still lots you could do to become even more cyber secure, such as regularly checking on your devices to ensure they're saving properly.
It is, however, the end of this blog post. Follow the above steps to get your start in the exciting and comforting world of backing up your devices.